Thinking about a business phone system for your office? With today's technology a business phone system is a lot more then just making and receiving calls. Technology allows companies to integrate their phone systems into core business applications. Keeping team members connected in and outside the office.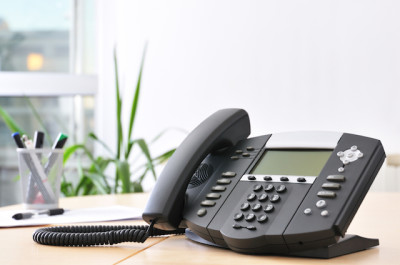 Business Phone System Features
Businesses can use features like presence, which notifies colleagues when others are available or the line, or if they are simply unavailable. Instant messaging, voicemail to email, simultaneous ring, and CRM integration with click to dial. These are just a few of the common features that allow businesses to stay connected with their customers. Most companies have an app that sits on your desktop, laptop, cell phone which you can access most of these features from.
Dialing in on your Business Phone System
Every company is different and requires specific functions on their phone system. So it is important that you consider your long-term business needs. However, many companies today are renting their phone system and benefiting from economies of scale offered by hosted PBX or VoIP. This is where you pay a monthly fee for each phone/phone line. Your provider takes care of the system, updates, and all the maintenance. Many businesses are going this route based on the low capital expense, ease of administration, and rich feature set. Hosted VoIP phone systems free companies from the ongoing hourly service calls that go along with owning your a system.
If you are considering upgrading your business phone system, purchasing a new one, or want to lower your overall phone bill we would be happy to help. We serve businesses nationwide but have a focus on the major Phoenix, AZ metro area. Including Scottsdale, Tempe, Mesa, Chandler, Gilbert, and Glendale.
Most companies don't upgrade their system because of the perceived cost of new equipment. Let us run an analysis on how a new business phone system could increase your productivity and bottom line.