How We Do It
We help companies get the best business internet service for their office at the best prices. We eliminate the time and frustration of calling around to the big carriers and bring the best deals directly to you. Our service and support are very personalized and we take a lot of pride in serving our customers. Education, service, and support are at the heart of our business. Here are a few of the most common services we offer:
Dedicated Business fiber
Shared Business fiber (symmetrical and asymmetrical)
Ethernet over Copper
Cable/HFC Internet access
VoIP Phone Systems
Traditional Voice Services (Analog, PRI, SIP)
Satellite
Fixed Wireless
DSL
T1
Business internet is vital to companies in today's fast paced marketplace. Finding the right connection can make all the difference in effectively running your business and employee productivity. We shop around to all the companies in the Phoenix, AZ metro area to get your company the best price and broadband speed available to your office. There is no fee to you for our service as we are compensated by the internet service provider you choose. Also we guarantee to match or beat any competitor's price you find online. We serve companies nationwide but have extensive knowledge in Phoenix, Scottsdale, Tempe, Mesa, Gilbert and Chandler, Arizona. Click Here to request a quote for your business or call today and speak to one of our consultants at 480-656-4655.
Need More Information?
Call 1-480-656-4655
or fill out the form below!
New Office, Moving, or just Shopping?
Whether you are a new business, moving your office, or just shopping to get the best internet speeds we can show you how to get the best deals without the hassle. Shopping for a business internet provider can be daunting. You don't know if the service they are offering is the best speed for your office or whether that provider is the most reliable in your area. We only work with businesses, so our knowledge is specialized to carriers that specifically serve business customers, not just residential. We know the best rates and promotions that each carrier can offer so you don't have to second guess your decision. Also, the internet service provider knows we are shopping around to multiple companies, since that is the nature of our business. This eliminate all the back and forth negotiations, giving you the peace of mind that you got the best deal for your company.
Business Internet Providers in AZ
We have over 50 providers in our portfolio that only offer business class services. So, you can rest assured that we are digging deep when you call us. Most companies think of one or two providers when shopping for their office internet connection, the local cable and phone companies. What most businesses don't know is there are dozens of providers and many kinds of services available to businesses in the Phoenix area. Depending on your budget and speed requirements we can customize a solution that will meet your business internet needs. Here are a list of just a few of the providers that we have a deep knowledge of in the Phoenix area.
CenturyLink
Cox
Integra
MegaPath
GTT
Level 3
Winsdtream
XO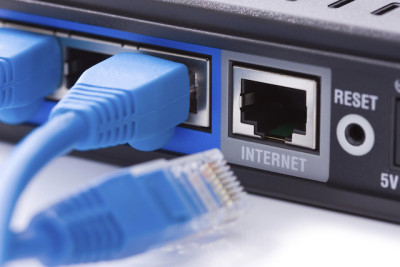 Want to know how much bandwidth your office needs? We actually wrote an article on that to help businesses decide. Click Here to read our article titled: How much bandwidth do I need for my office?
Comsource is located in Scottsdale, Arizona but is proud to serve companies nationwide for voice and data network services. If you have ever wondered whether your business internet is up to par, give us a call for a no obligation consultation to get peace of mind.