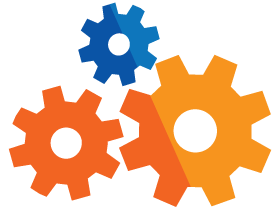 "I have had the pleasure of working with Comsource Communications for the past few years and I have to say that it has been the best experience. I will and would highly recommend this company for all your communications needs."
JoEllen J. - Interstate Interior Systems - Mesa, AZ
We exist to provide more than just a service.
We believe that businesses should have options when it comes to communications. Not only have options, but also have a strategy to navigate the ever changing technology world - a partner that understands their business and cares about their success.
We believe that customers deserve service, a level of service that is overlooked in the marketplace by too many companies today. That is the foundation that we are built upon. Unless your company has an extremely large telecom budget, your account typically does not get the level of attention and care that you deserve.
Our goal is to bridge that gap, to provide excellent customer service at a great price, and change the customer experience forever.
Our Vision
Our vision is to change the way businesses think about their communications services. We envision a partnership alliance with each of the businesses we serve - building deep foundations of trust based on our knowledge and passion for our clients' success. We believe this will be achieved through a level of service that is rare in today's marketplace. Putting the client's needs first is our philosophy. It has served us well, and we believe it will continue to serve us as we change the way our clients think about communications within their business. This is what we expect from our partners and suppliers so we can deliver this vision to our valued clients.
We currently serve companies across the county but have a specialization in the greater Phoenix metro area. We have an intimate knowledge of internet service providers in Phoenix, Scottsdale, Tempe, Chandler, Gilbert, Mesa, Glendale, and Tucson, AZ.